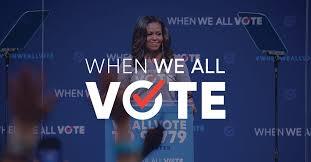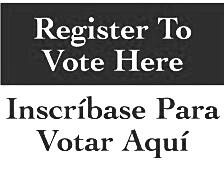 "Voting is the only way to ensure that our values and priorities are represented in the halls of power. And it's not enough to just vote for president every four years. We all have to vote in every single election."
Women, people of color, and other marginalized groups continue to be underrepresented in US political leadership — but by exercising the right to vote, citizens can make their voices heard and choose the candidates they believe in to represent them. Register today! It's fast and easy!
What happens
When We All Vote
. We prove America is Free, of the People, by the People, for the People.
ELECTION DAY IS: TUESDAY, NOVEMBER 3rd, 2020
REGISTER TO VOTE HERE!
INSCRIBASE PARA VOTAR