All professionals working with young children and their families need specialized training to provide family-centered, diversity informed, and developmentally appropriate services. ECMHP has been providing this kind of support to the community for forty years. We have provided support for children and families, therapeutic professionals, and now we formally extend our services to support preschool teachers in the community.
We specialize in training providers who work with preschool aged children with severe behavioral problems; who suffer from abuse, neglect, poverty, and the effects of trauma. We offer trainings that address the structures in place that support teachers; concrete strategies teachers and aides can use to manage behavior, and strategies teachers can use in the classroom when they are overwhelmed.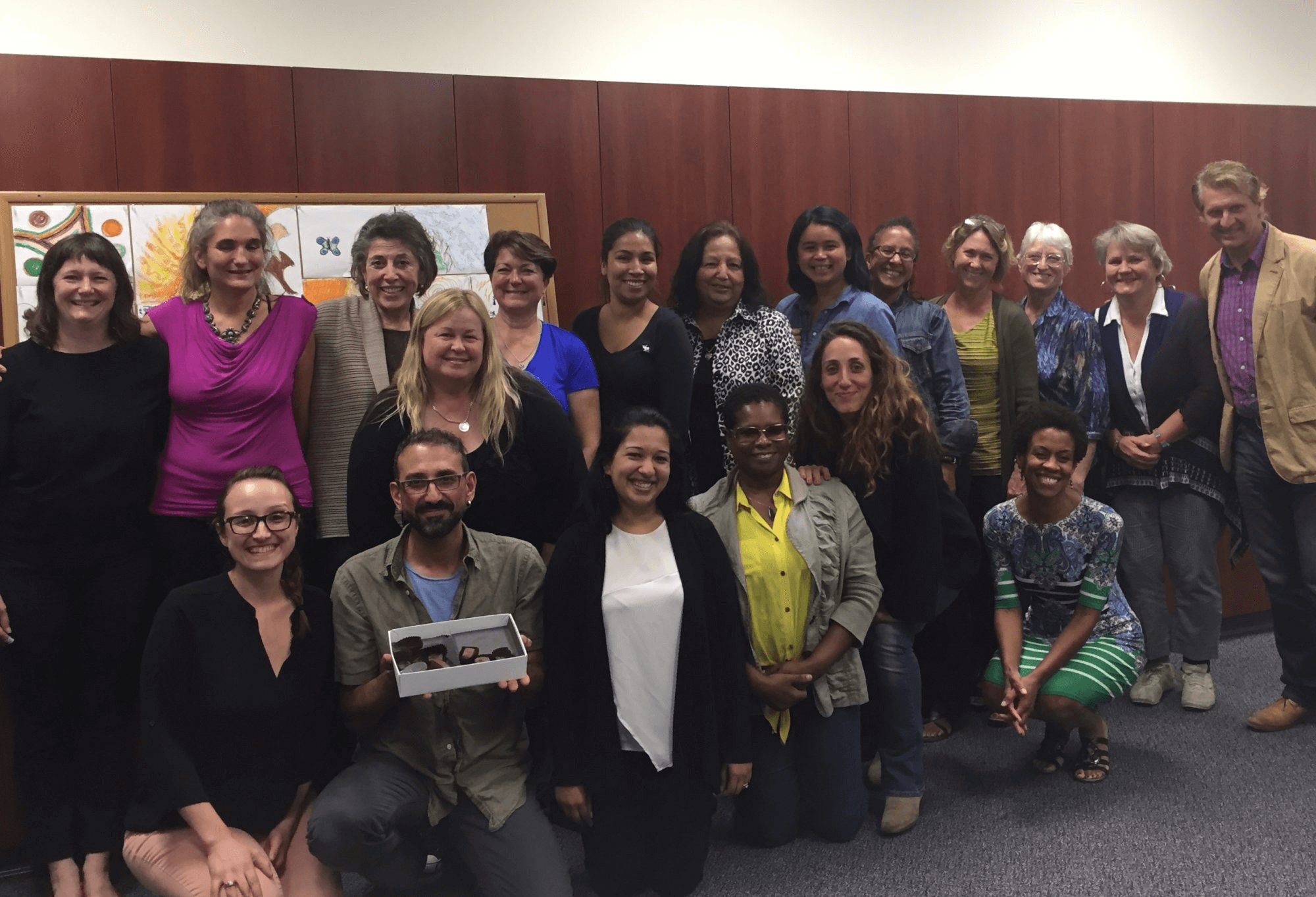 The Collaborative Training Program Cohort
Early Childhood Mental Health Program's Collaborative Training Program (CTP) offered the early intervention community of Contra Costa County a monthly lecture by highly respected experts in various topics related to the work with young children and their families. A small cohort group of sixteen early intervention specialists, was facilitated by leaders from The Infant Parent Program in San Francisco.
These lectures included:
An Infant Parent Approach to Interdisciplinary Collaboration
Amanda Campbell, MFT


Social Emotional Development and the Meaning of Behaviors
Maria St. John, Ph.D., MFT


How Quality Preschools Can Heal Young Children
Intisar Shareef, Ed.D.


Secure Attachment Across Cultures
Mary True, Ph.D.


Building Bridges: Core Concepts for Enhancing Diversity-Informed Practice
Chandra Ghosh Ippen, Ph.D.


An Effective Assessment and Referral Process
Linda Perez, Ph.D.


Understanding Resilience in Early Childhood
Mary Claire Heffron, Ph.D.
---
The field of Infant Mental Health and Early Childhood Education is changing quickly. New research on trauma and development is being published and taught on an almost monthly basis.
This makes professional development trainings for providers crucial. Our staff of highly trained mental health professionals offer monthly trainings for preschool educators and service providers in West Contra Costa County.
Trainings topics have included:
How Trauma Impacts Behavioral Dynamics in the Classroom
Amanda Campbell, LMFT
Mastering Classroom Transitions
Samantha Watson, MA, AMFT
What Preschool Teachers Should Know about Early Childhood Mental Health
Trainer: Jeff Sloan